B2B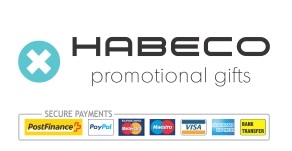 We stand out with products of small quantities, but we also of course offer to deliver large quantities.


Many companies (Ciel Electricité, ImproSuisse, Fitness Park Migros, SWICA, Régie de Rhône, etc.) and sports clubs (TC Stade-Lausanne, Lausanne-Sport Aviron, TC Le Mont-sur-Lausanne, Green Club Romanel , etc.) already trust us with their orders for textiles and various personalized materials.


Several festivals (Blues Rules Crissier, VIFFF Vevey, Mondiaux d'Imovisation in Geneva, etc.) and student associations (Ski Club HEC, Bal de Médecine UNIL, Mechanical Engineering EPFL, etc.) are also among our customers.


Our prices are of course decreasing with the quantity, and we can guarantee you the best quality / price ratio in Switzerland.

In addition, we also offer many promotional items, via our B2B site Habeco.ch .
Do not hesitate to contact us for all your quote requests.


Hope to hear from you soon.